The True Tragedy of a National Inspiration.

If you watch professional boxing long enough, the American writer Thomas Hauser once observed, you are sure to witness a tragedy. This was never more true than when in 1982 the brave South Korean contender Duk-Koo Kim challenged Ray "Boom Boom" Mancini of the United States for the WBA lightweight title. Though they were the same weight, Kim appeared slighter in build and significantly less strong a puncher. Legend has it that he had pinned the slogan "Kill or be killed" to his dressing-room wall, and the heroic display he gave in front of a partisan American crowd in Las Vegas touched everyone who saw it. Kim had given everything he had when, late in the 14th round, exhausted by his efforts and weakened by pre-fight efforts to make the weight limit, he was knocked out by a punch he never saw.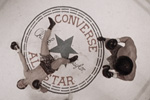 Although he was able to leave the ring unaided, he collapsed in his dressing-room and died in hospital five days later. The shocked Mancini attended Kim's funeral in South Korea before taking a long break from boxing and considering retirement. He didn't, but it was reported that the devastated referee later committed suicide, as did Kim's widow. The WBA introduced a reduced 12-round limit for its title fights, something all governing bodies now do, bowing to the statistic that a significant number of fatal injuries had occurred between rounds 13 and 15. Closer scrutiny has also since been paid to the preparation of boxers for major contests to detect and prevent cases of severe dieting before a fight. The courage of Duk-Koo Kim thus not only made him a hero in his own country but the instigator of vital reforms in his sport. CHAMPION, the feature-length story of Duk-Koo Kim, starring Yoo Oh-Sung, is the dramatised account of the life and death of a true fighting man who followed his dream of glory to the ultimate limit. This remarkable biopic combines the inspirational spirit of Rocky with the gritty realism of Raging Bull to tell the tragic, but ultimately uplifting, true story of one man's struggle to overcome the odds.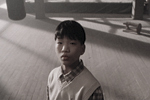 Perhaps another tragedy but created not in the flashpoint of the boxing ring but over a phenomenal career was that of Muhammad Ali. Ali, many believe, was the greatest heavyweight of all time, yet his impaired physical condition today reflects the harsh fact that during his long career he took more blows to the head than any man should do. People remember the dancing feet of the Ali Shuffle and the glorious defensive skills of the "Float Like a Butterfly, Sting Like a Bee" years. But they forget that Ali also battled with a broken jaw against Joe Frazier, Ken Norton and Leon Spinks to earn his place in the top ten "Great Granite Chins" of boxing, compiled by Ring Magazine, the US boxing bible, of warriors who could "fight hurt".

The most durable name on that list was Jake LaMotta, the masochistic middleweight whose bloody battles with the great Sugar Ray Robinson tended to end with LaMotta rescued by the referee, pinned against the ropes, weathering a storm of punches but determined not to fall. Ali withstood similarly appalling punishment in his three wars with Frazier, and most memorably during his immortal Rumble in the Jungle with George Foreman. Ali's "rope-a-dope" ploy, to let Foreman punch himself out with round after round of unanswered attacks, went entirely according to plan that night, but at what cost, physical and mental, to the winner?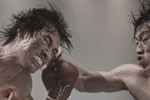 At least Ali is still around. Many brave prizefighters aren't. The stories of their courage and suffering, their absolute refusal to lose, their triumphs and tragedies, make up the folklore of a sport that has captured the imagination ever since the days of bare-knuckle pugilists whose epic contests lasted for hours. Clean knockouts were fewer then, because hands were broken more easily than heads, but there were no time limits. A round ended when a fighter was beaten to the ground, revived by his backers and asked by the referee whether he was fit to continue. If he agreed, he was "brought up to scratch", the battle line marked in the dirt, and the next round began. Then the Marquess of Queensberry came along and professional boxing was gradually streamlined into the sport which flourishes to the present day. But some things never change.

There is something elemental about two contestants squaring up to one another in a squared circle to settle with their fists the issue of who is the harder, fitter, braver and better man. For the purist, the noble art of self-defence remains the father of all contact sports. Nobody in the game likes to admit to it, but when a professional boxer steps between the ropes he is putting his life on the line, and this unstated fact is what gives the sport its uniquely compelling edge. When we buy a ticket to a fight or pay the satellite rental to watch it on television, we know that a contestant is not only liable to get hurt, but also that he might lose his life.

Why would any fighter take such a risk? Most will tell you that they do it simply for the money, and in some parts of the world, notably the under-developed nations of South America and Africa, that's still true. For a tough youngster from the backstreets of Lagos, Sao Paulo or Buenos Aires, boxing offers the only real opportunity to escape from the slums. Any boy who can beg, borrow or steal a pair of gloves, boots and shorts can get a fight, and if he keeps winning he can rise to the very top. At 14 Roberto Duran was a professional bouncer, throwing full-grown troublemakers out of bars in Panama City. Somebody noticed his talent, and he was on his way.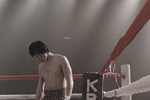 Yet while money is certainly the prime aim of managers and promoters who make millions out of the sport, more fundamental motives drive the contestants themselves. A successful fighting man must have a strong sense of pride and self-respect. For every ten ragged kids from the slums, you will also find a cultured, well-dressed man with a secure job and perhaps professional qualifications, a tactical fighter who simply feels the need to test himself against others of his own size and weight. Sugar Ray Leonard excelled at many sports, but chose to lace up the gloves. Dave Charnley, a successful businessman, wasn't short of money but enjoyed the challenge of outboxing an opponent. And ask any boxer, even one taking punishment, if he wants to pull out of the final round of a bout he has no realistic chance of winning, and you can bet your cab-fare home that he'll refuse to quit.

This pride factor adds significant peril to a sport which a growing number of abolitionists, including many members of the medical profession, believe carries an unacceptable risk of death or brain damage. To those who claim that other sports, including rugby, motorcycling, motor-racing, sky-diving and mountaineering, are equally dangerous and involve a higher number of fatalities and disabling injuries, they point out that boxing is the only sport where rendering the opponent unconscious or physically helpless is an actual objective enshrined in the rules.

The grim facts are that, since records began in 1741, more than 600 professional fighters have died as a direct result of injuries suffered in the ring. A worrying aspect of these figures is that despite the continuous introduction of various safety measures, the rate of fatalities does not seem to be reducing. Championship gloves are closely inspected for thickness and weight, a ringside doctor is present at every title fight and an ambulance stands by containing clinical resuscitation, life-support and monitoring equipment. In worst-case scenarios, ambulances will have instructions to take a stricken fighter to the nearest hospital with emergency facilities for cerebral surgery.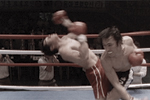 Yet fighters continue to die. Theorists speculate that the scientific improvements in fitness and stamina training have made it possible for boxers to withstand greater punishment and for longer periods than their predecessors. Financially, too, stakes are at an all-time high, and it is significant that ring tragedies can involve the highest-profile fighters. Davey Moore who died three days after losing his world featherweight title to Sugar Ramos in 1963, and several well-known British champions have experienced the trauma of inflicting fatal injuries on an opponent.

They include heavyweight Joe Bugner (against Ulric Regis), middleweight Alan Minter (against Angelo Jacopucci), and featherweight Barry McGuigan (Young Ali). Two supermiddleweight world champions, Nigel Benn and Chris Eubank, left their opponents, Gerald McClennan and Michael Watson respectively,with permanent brain damage. Eubank and McGuigan later spoke about how hard it was to retain full-focused aggression after that experience. And most tragic of all was the Welshman Johnny Owen, an exceptionally tall, lanky bantamweight nicknamed "the matchstick man", who lost his life after a late-rounds knockout by the Mexican Lupe Pintor in Los Angeles in September 1980. Two years later Duk-Koo Kim would enter the ring against Ray "Boom Boom" Mancini and the tragic inspiration for the motion picture CHAMPION came to play.

Champion is available to buy on DVD here.