Competitions
Spotlight
Academy Award winner on disc
Winner of Best Picture and Best Original Screenplay at the 2016 Academy Awards' and BAFTA for Best Original Screenplay, eOne is pleased to announce the UK release of the universally acclaimed thriller SPOTLIGHT, the gripping true story behind the scandal that shook the world which presents us with outstanding performances from a group of exceptional leading cast members: Michael Keaton, Mark Ruffalo, Rachel McAdams, Liev Schreiber and Stanley Tucci. SPOTLIGHT is available on Blu-ray, DVD and Download from 23rd May 2016 and is available to pre-order now from Amazon and iTunes.

SPOTLIGHT is the heart-stoppingly tense true-crime thriller based on the enthralling Pulitzer Prize-winning investigation. Led by Walter 'Robby' Robinson (Michael Keaton), the team of investigative journalists at The Boston Globe, known as 'Spotlight', pride themselves on their relentless dedication to exposing the truth of society's ills and bringing the guilty to account.

Under the direction of a new editor Marty Baron (Liev Schreiber), the team uncover a scandal deep within the Catholic Church and the wilful ignorance of those in power who have done nothing to stop it. Facing political opposition and resistance from the far-reaching influences of the Church, the reporters put together an explosive expos' revealing that truth is much darker than they could have ever imagined.
We have 3 copies of this DVD to give away (Region 2). To be in with a chance of winning click here and answer the entry question (entering means you agree to our Terms and Conditions).
Closing Date: 30 Jun 2016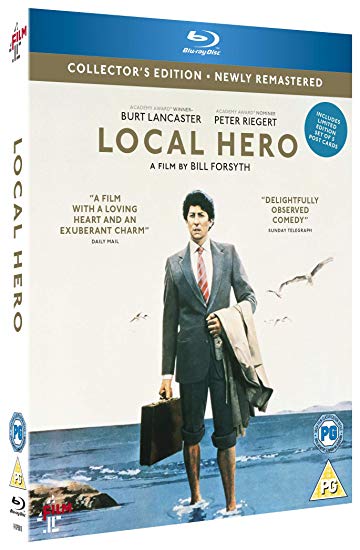 Universal Pictures/Hollywood Classics Collection
Classics Come Home
Starring Hollywood legends Rock Hudson, Rory Calhoun and Walter Brennan, seven classic features from the Universal Pictures/Hollywood Classics stable come to DVD for the very first time in the UK. Chief Crazy Horse, College Swing, Corvette K-255, Dawn at Socorro, Dear Ruth, The Desert Hawk and Four Guns To The Border are all released on 9 May 2016 courtesy of Simply Media.

Starring Victor Mature (My Darling Clementine) alongside Ray Danton (The Longest Day), David Janssen (The Fugitive) and Dennis Weaver (Gunsmoke), Chief Crazy Horse (1955) is a fictionalised biographical Western of the famous Lakota Sioux war chief, told entirely from the native viewpoint.

Musical comedy, College Swing (1938), starring George Burns and Gracie Allen (The George Burns and Gracie Allen Show), tells the story of Gracie Alden, who has failed to graduate for the ninth year in a row, but in order to receive her Grandfather's inheritance she must finish college.

Oscar nominated Corvette K-255 is a wartime drama from 1943 starring Randolph Scott (Ride the High Country) as a heroic Canadian naval commander whose ship tried to protect Atlantic convoys during WWII. Also starring Barry Fitzgerald (The Quiet Man) and James Brown (Dallas).

In this classic Western, Dawn At Socorro (1954), Gunfighter Brett Wade (Rory Calhoun - The Texan) is diagnosed with tuberculosis and tries to escape his former life, while helping a young woman (Piper Laurie - Twin Peaks). Directed by George Sherman (Big Jake).

Dear Ruth (1947) is a romantic comedy film based on the Broadway play of the same name. Teenager Miriam (Mona Freeman - The Heiress) has a soldier for a pen pal, but uses her older sister Ruth's (Joan Caulfield - The Unsuspected) name and photograph. When he shows up on his two-day leave, there are unexpected results.

Rock Hudson (Giant), Richard Greene (The Hound of the Baskervilles) and Yvonne De Carlo (The Ten Commandments) star in this epic fantasy adventure The Desert Hawk (1950). To prevent Princess Scheherazade from marrying the tyrannical Prince Murad, mysterious hero Omar disguises himself and marries her.

Having robbed a bank, Ray Cully (Rory Calhoun) and his gang head for the Mexican border, but complications ensue when they rescue a former associate, Simon Bhumer (Walter Brennan - The Real McCoys) and his beautiful daughter from the Apache in this classic Golden Globe winning Western, Four Guns To The Border (1954).

We have a marvellous collection of all of these titles to give away to one very lucky winner! Simply enter below and answer the question! Good luck!
We have one collection of these titles to give away (Region 2). To be in with a chance of winning click here and answer the entry question (entering means you agree to our Terms and Conditions).
Closing Date: 8 Jun 2016
Entering any of these competition(s) means you agree with all of the following Terms and Conditions of Entry:
Entry to the competition is open strictly to UK residents only who are members of this site (membership is free so why not join?) You must be at least 18 years of age.


The closing date for entries is as stated.


Entries for all competitions are accepted, but only one entry per competition per member.


Entries for multiple competitions must be on separate entry forms (i.e. don't jumble all your answers into one entry box to save yourself time - you'll only be entering one competition and I'll probably delete that entry as well!)


All DVD prizes are in PAL format (Region 2), unless stated otherwise with no alternative offered (although we reserve the right to swap it for another prize if we have problems getting the prize offered).


Winners will be notified by email shortly after the closing date.


No correspondence regarding winners etc. will be entered into, although a list of winners will be published on the site shortly after the winners are confirmed. This information will also be pubished in the newsletter.


The Editors decision is final.