The Academy Award nominations have been announced this morning, and it was as always, a heart thumping, heart stopping venue guaranteed to raise the hackles on or breath new life into those in Tinsel Town who had been expecting to hear those hallowed words, 'And the nominees for.... are' and their name echoing through the audio system and into the oblivion known as the ears of America. For those who were overlooked, I am sure that their agents are pounding the pavement, looking for new employment, for surely, no one knows the wrath of an actor deprived like them.

This is the year that Comedy comes into the ring with Tragedy and after the dust has settled, we shall know (or hope to know!) just what a masterful performance is.

The nominees for Best Actress are a list of worthy contenders, with a backup of new faces and talents sharing space with a more established dowager of the silver screen. They are: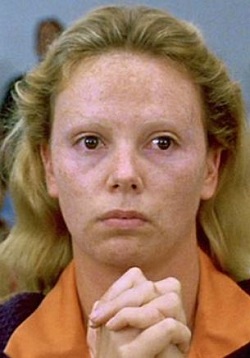 Charlize Theron: Monster
Keisha Castle Hughes: Whale Rider
Naomi Watts: 21 Grams
Diane Keaton: Something's Gotta Give
Samantha Morton: In America

They are all superb actresses, with the greatest surprise coming with the inclusion of Samantha Morton and Keisha Castle Hughes. The latter becomes the youngest person ever to be nominated for a Best Actress Oscar. Her performance in Whale Rider was a searing and yet quiet one; nothing loud or splashy, screaming, 'I'm Oscar worthy!' about it, and yet, it draws you into her tale of defiance and wanting to go against the grain of her Maori tribe to become its leader. Samantha Morton as the Irish immigrant mother, in the niche film, In America, establishes herself as a worthy contender with her gritty portrayal. Charlize Theron in Monster continues the tradition in a long line of performances performances that become the darlings of Oscar when the actor strips off the veneer of celebrity and beauty, gains weight, leaves off the 'fake' face of everyday life, and 'becomes' the character on the screen. Does this translate into making room for Oscar as a permanent guest in her home? Yes, if Nicole Kidman's performance in The Hours is to be believed. A prosthetic nose won after all. Diane Keaton is simply playing Diane Keaton in Something's Gotta Give, and if she wins based on her Golden Globes speech, then there is Hollywood would seem to be swayed by a real comedic performance. Naomi Watts in 21 Grams has the speed to come in as a surprise win, but if word of mouth is to be believed, Ms. Theron will be accompanied on Oscar night, after all the parties and brouhaha, by the man himself.

Who would I like to see win? Samanta Morton. Who WILL win? Charlize Theron (unless there is a tie with Keaton, which seems highly unlikely, although not entirely unknown. Barbra Streisand did it in Funny Girl with Katherine Hepburn winning the same year for The Lion In Winter).

Now, the Best Actor nominations. Oh, what a tangled web we weave!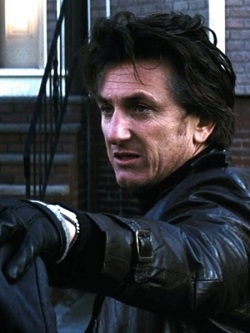 Bill Murray: Lost in Translation
Sean Penn: Mystic River
Johnny Depp: Pirates of the Caribbean
Sir Ben Kingsley: House of Sand and Fog
Jude Law: Cold Mountain

My, but isn't it strange that in the two major categories listed thus far, several comedy performances have been selected to share the accolades with the seriousness of the drama venue? We run the gamut from Sean Penn as a vengeful ex-hoodlum seeking retribution for the death of his daughter, Kingsley fighting to keep his home, Law making that long, fateful journey back to Nicole in Cold Mountain the Civil War epic, Depp as a pirate with a decidely feminine way about him, and Murray as an actor (is this a stretch?) down on his luck and having seen better days in Lost In Translation.

Who do I WANT to see win? Bill Murray. Who will probably win? Sean Penn, unless voting members have long memories and remember his foray to Iraq last summer and his anti-war stance.

Best Supporting designations in each category are allotted as follows:

Best Supporting Actor

Alec Baldwin: The Cooler
Benicio Del Toro: 21 Grams
Djimon Hounsou: In America
Tim Robbins: Mystic River
Ken Watanabe: The Last Samurai

Best Supporting Actress

Shohreh Aghdashloo: House of Sand and Fog
Patricia Clarkson: Pieces of April
Marcia Gay Harden: Mystic River
Holly Hunter: thirteen
Renee Zellweger: Cold Mountain

I think that Harden and Robbins work speaks for itself, but Watanabe as a samuri struggling to keep western influences at bay in his native land, and Hounsou as an artist dying of AIDS and not wanting to let the world around him into his life in In America, cannot be counted out by any stretch of the imagination. Renee Zellweger, well, she has to keep up Southern honour and win something for Cold Mountain, considering that it was a virtual shutout when the designated few were called to the Promised Land (at least until the actual awards are given out) in the early hours today.

Now, just precisely how one is able to vote on the 'best performance' in ANY division is a mystery. Humphrey Bogart had the same reservations about this. He was never able to fathom the in's and out's of just why one actor was more worthy than another, especially in light of their performances being so vastly different in scope and calibre. His suggestion? 'Have all of the actors play the same role -- Hamlet, and then pick the best one.' Personally, I've never quite understood how performances are all lumped into one category, either. Why not take a hint from the Golden Globes and go for this: 'Best Performance in a Musical', or 'Best in a Comedy'. It would certainly take a load off the actor's mind that he/she may have lost Oscar because he wasn't funny enough or couldn't reach that high C, or been able to emote enough to bring out the tears.

Who do I want to see win? Djimon Hounsou and Marcia Gay Harden. Who WILL win? Tim Robbins and Renee Zellwegger.

Best Director. . .

Peter Jackson, The Lord of The Rings: The Return of The King
Peter Weir: Master and Commander: The Far End of The World
Clint Eastwood: Mystic River
Fernando Meirelles: City of God
Sofia Coppola: Lost In Translation

Hmmm, now here's a toughie for you, and yet another mystery. Just how does someone get nominated who can't manage to bring out the 'best performances' in their film? This enigma has just been presented for our perusal via the nominations of Peter Jackson for The Lord of the Rings: The Return of the King, and Peter Weir for Master and Commander: The Far Side of the World. Do you think it has something to do with the two titles of their films? Yes, it can be argued that their films have received, respectively, 11 and 10 nominations, but aside from directing and best picture nominations, the rest have to do with the technical aspects related to each. Both were ensemble pieces, but didn't the Academy feel that at least ONE performance was worthy of something, anything? The flip side of this coin, and forgive me for getting ahead of myself, lies with the designated performances of four of the nominees for Best Supporting Actress, and Best Supporting Actor, in that none of their films garnered a Best Director nod. It's rather like a case of which came first, the chicken or the egg?

Who do I WANT to win? Sofia Coppola. Who WILL win? Peter Jackson (or we'll just have another battle scene when anyone else's name is called!).

Fernando Meirelles for City of God, Sophia Coppola for Lost in Translation, and Clint Eastwood's Mystic River round out the field. While Eastwood wove a tight, neat story and elicited sympathy galore, and Sofia Coppola (only the third woman in Academy history to be nominated) played all aces in Lost In Translation, does anything really think that Peter Jackson is going to walk away unrewarded for his trilogy of Middle Earth, or will the taboo of never awarding the coveted trophy to a fantasy be broken? They DO say that the third time is the charm and seeing as how the first two Ring flicks were nominated, well, does anyone see what I am getting at?

'And the winner for Best Picture is. . .The Lord of The', oh, exuse me, I'm getting ahead of myself here!

Yes, my children, we are down to the real meat of the matter. A win in this category guarantees that the coffers will ring with the sound of music, er, excuse me yet again (that's another film entirely!), money. And away we go!

The Lord of The Rings: The Return of The King
Mystic River
Master and Commander: The Far End of The World
Lost In Translation
Seabiscuit

First off, what is Seabiscuit doing here? While the cinematography and the editing of this film were delicious and beautifully rendered (as well as Oscar nominated), how does this warrant the considerations of the Academy as Best Picture? As to the other four nominees, review the above paragraphs. I would love to see Lost In Translation win, but then I still believe in Santa Claus. Then again, maybe it will be the 'little film that could'.

Of course, the Oscar nominations would not be without any controversy, and it was provided in spades today. There were no nods for Nicole Kidman, Russell Crowe or Tom Cruise. Whew!! Is that ever a load off my mind! At least we won't have to listen for the next month, ad nauseum, about their every move or comment, or what any of them will be wearing to the ceremony (clothes, I hope). Mr. Crowe will be content to be 'down under' with his wife and son, and we will be spared his antics of 'a boy behaving badly with nothing to show for it'. Then again, the saga of Nicole and Tom will be saved for another day, and they will not have to share the same airspace as one another on Oscar night and worry about how they are going to achieve it.

A friend of mine once said to me, 'the Academy wouldn't know real talent if it bit them on the nose!'. As much as I have been inclined to believe this statement in the past, I think this year, the members may just be making up for wading in with the 'movers and shakers' of the industry and making acquaintances with the 'real and raw talent' to be had, if only given half a chance.