Independent Television Corporation, or ITC, was the brainchild of Lord (later Baron) Lew Grade, one of the prime movers and shakers in British television from 1954 to the eighties, when the business went into decline. Its signature shows were those action adventures that littered the ITV schedules for a good three decades, before The Muppet Show became more lucrative and they ill-advisedly tried to branch out into blockbuster movies,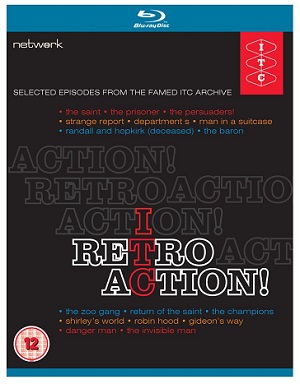 many of which lost a significant amount of money. Yet in happier times, say the late fifties to the early seventies, ITC was the last word in television action, and Network have brought out a Blu-ray box set of their greatest hits, where they've come up fresh as paint.

First up was one of their more legendary productions, The Persuaders, first broadcast in 1971 and lasting but one series before reputed behind the scenes disruption and poor ratings in the all-important American market scuppered plans for it to run as long as the signature programmes of one of its stars. This teamed Roger Moore as Lord Brett Sinclair and Tony Curtis as Danny Wilde, the typical odd couple necessary for a proper buddy movie (or TV show), the former English nobility and the latter an oil magnate, both turned adventurer in the flimsiest of circumstances. It lasted twenty-four episodes before Grade pulled the plug, and may now be better recalled for John Barry's superb, synth-led theme tune, though fans enjoy the humorous banter between the stars too.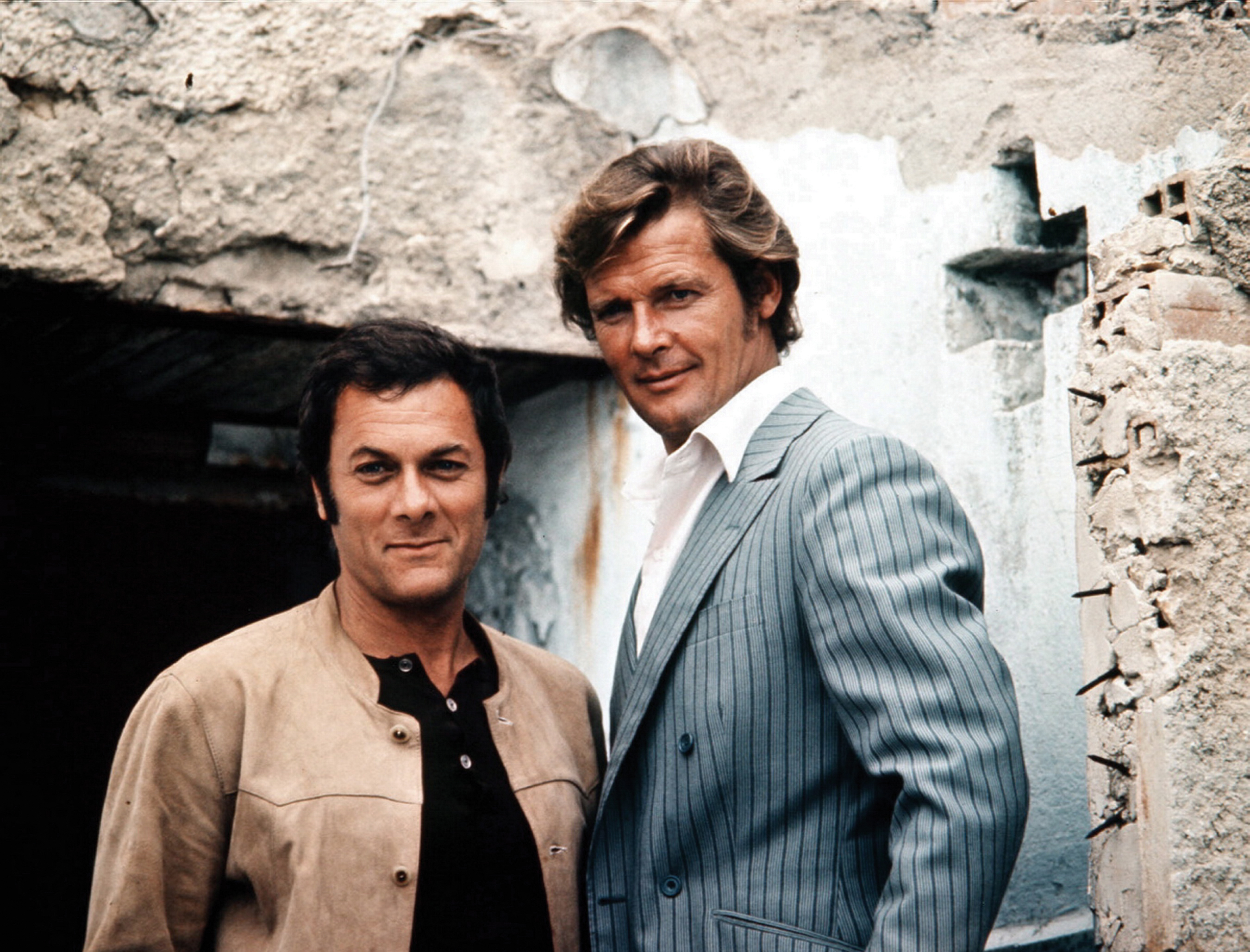 The episode here was Chain of Events, a punning title referring to the briefcase chained by handcuffs to Danny's wrist early on; he spends the whole story trying to get rid of it. This was not one of the exotic locations instalments, filmed largely in an English forest since Danny, who has been out camping with Brett, recreated The Defiant Ones in reference to Curtis linked to Sidney Poitier; perhaps it was included thanks to the Dalek interest as Terry Nation was on script duties. Turning up were Peter Vaughan as the Eastern European baddie out to grab the case, and Suzanna Leigh as the female interest, an espionage agent. The romp was shamelessly enjoyable as a good laugh can be, its loose, jokey air its main advantage - there's even a mention of James Bond (hint, hint).

Second was Randall and Hopkirk (Deceased), an ingenious little show from 1969 which also ran for one series. Created by Dennis Spooner, it drew on classic Hollywood ghost comedies of decades past to depict a private investigator, Jeff Randall (Mike Pratt), who was haunted by his business partner Marty Hopkirk (Kenneth Cope), unbeknownst to anyone but him, least of all his secretary and Marty's widow Jeannie (Annette Andre). Cope was best known for his comedy work, and therefore ideally suited to the role of the daffy but earnest phantom, only visible to his best friend after getting run over and murdered in the first episode. Pratt had a more serious demeanour, his hangdog features not exactly suggesting a lighthearted personality.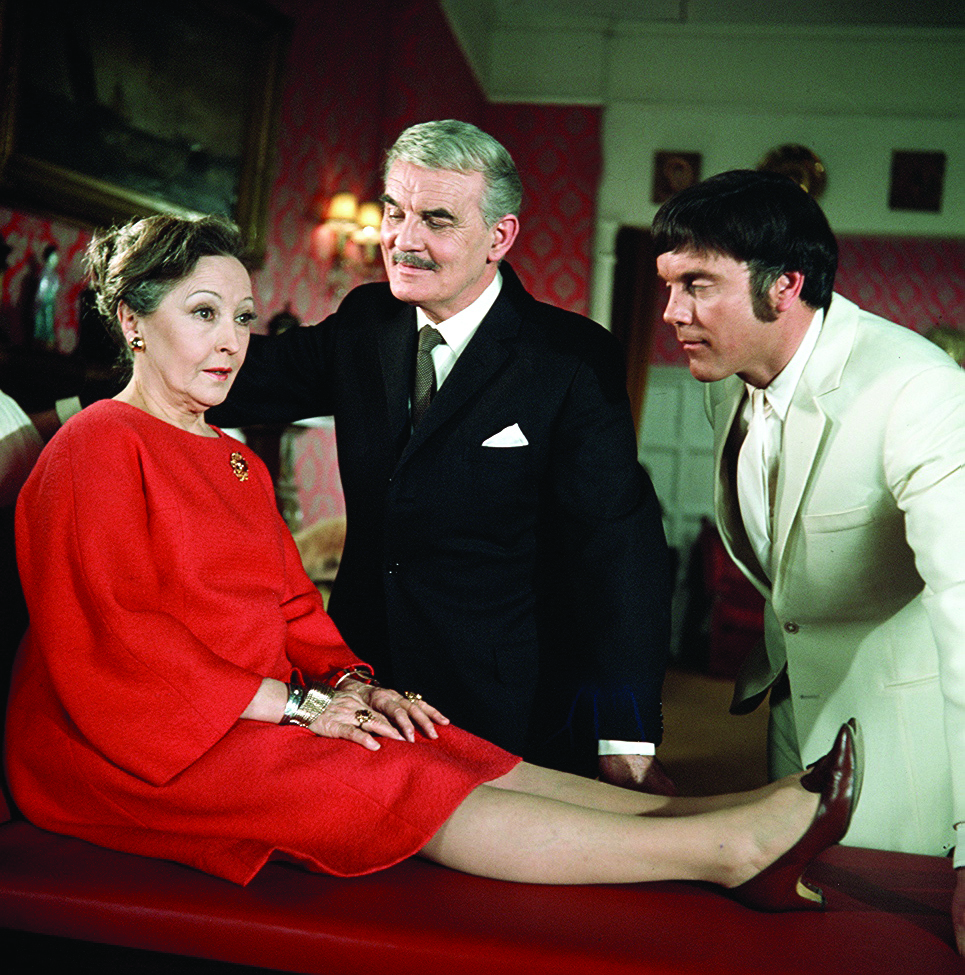 Here we were offered When Did You Start to Stop Seeing Things, which was that staple of more or less every science fiction and fantasy series (assuming it lasts more than a few entries), the evil double storyline. Marty is alarmed to discover Jeff can no longer see or hear him, and he has started to behave oddly, getting up to such dodgy behaviour as trying to force himself on Jeannie or shooting someone dead. Guest star Keith Barron shot someone before the opening titles (another great theme tune here), and proved to be in cahoots with this impostor, though much of the amusement stemmed from Cope getting hypnotised psychoanalyst patients to do his bidding. Comedians Vic Reeves and Bob Mortimer would remake this decades later, but the original remained memorable.

Third was a series that was a genuine sensation at the time, also from 1969 and making a star of the remarkable Peter Wyngarde, who for decades after would tell of a legion of female fans dogging his footsteps thanks to the impression he made as playboy writer and secret agent Jason King - also the title of his spin-off series that was just as popular. King didn't work alone in Department S, he was part of a team led by adventurer Joel Fabiani, who took orders from Knight of the Realm Dennis Alaba Peters, and was assisted by computer expert Rosemary Nichols. Each week they were assigned a case in textbook ITC style, usually something with an espionage flavour and according to them, also something Interpol was forced to call them in on to solve.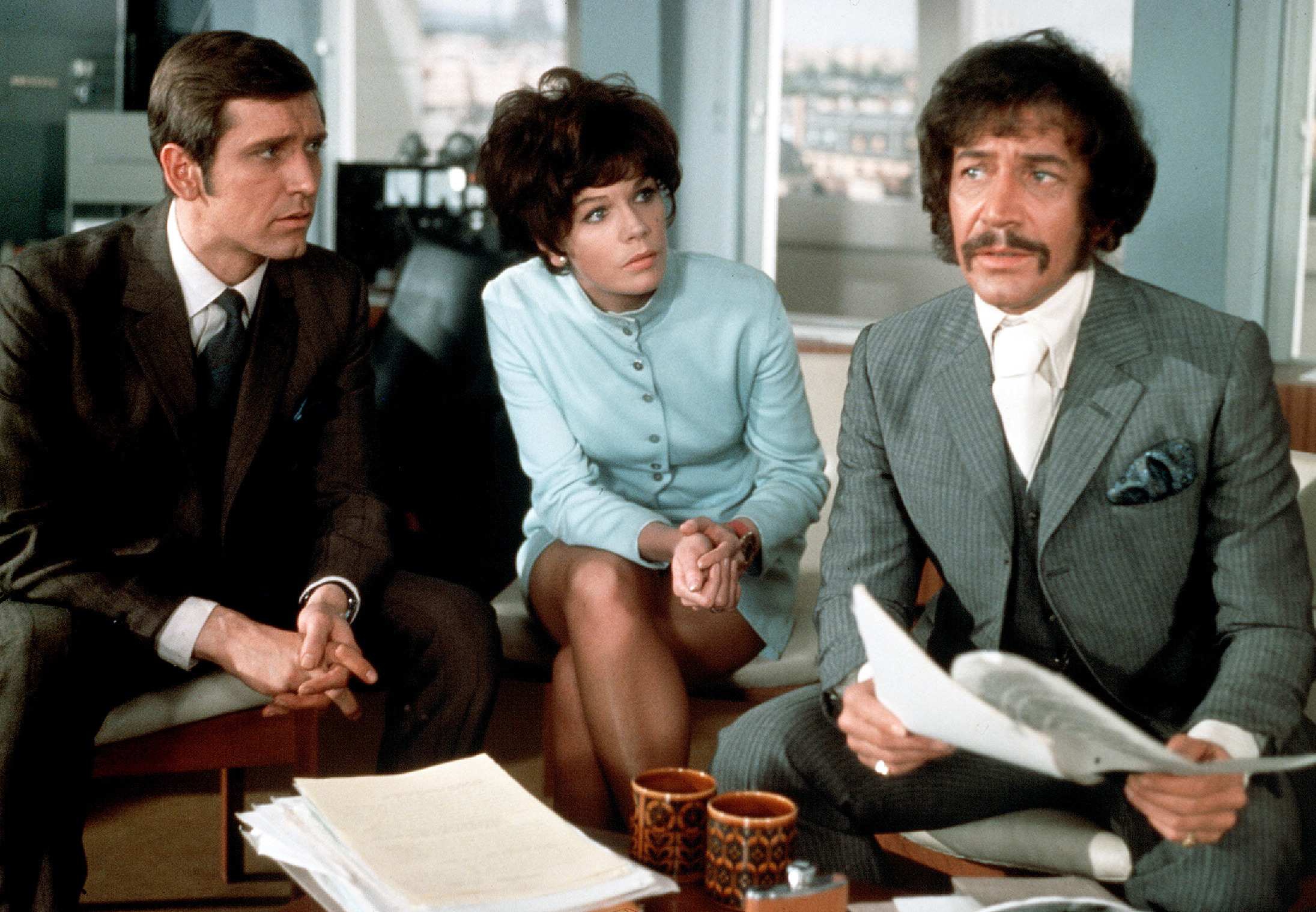 A Small War of Nerves was the episode presented here, for one obvious reason: Anthony Hopkins was the special guest star, though from before he was quite the international celebrity he would become as the seventies wore on. He played a research scientist who has devised a special nerve gas, and not only that but has tried it out on himself as well, seen in scenes where a perspiring Hopkins freaked out on the stuff (backwards vision, etc.). As he is on the run, the Department are despatched to track him down, though the cast didn't stray too far from the studio; this was additionally notable for Wyngarde sporting white socks over his shoes to put guard dogs off the scent (?!) and the way he and Fabiani stop at a pub after freeing Hopkins, who promptly escapes.

Fourth up was a well-recalled adventure show with a science fiction, or at least supernatural, flavour: 1968's The Champions. In its first episode, we saw three normal humans - played by Stuart Damon, Alexandra Bastedo and William Gaunt - crashed their plane in the Himalayas and subsequently were given incredible powers by the strange gurus who rescued them. Another Monty Berman production for ITC, and with the ever-reliable Dennis Spooner involved, it was a one-season wonder as were many of this company's efforts, but stuck in the memory of many who saw it, mainly those who were kids and could play at being the Champions in the playground. The superpower angle made it a little more distinctive than some of its contemporaries.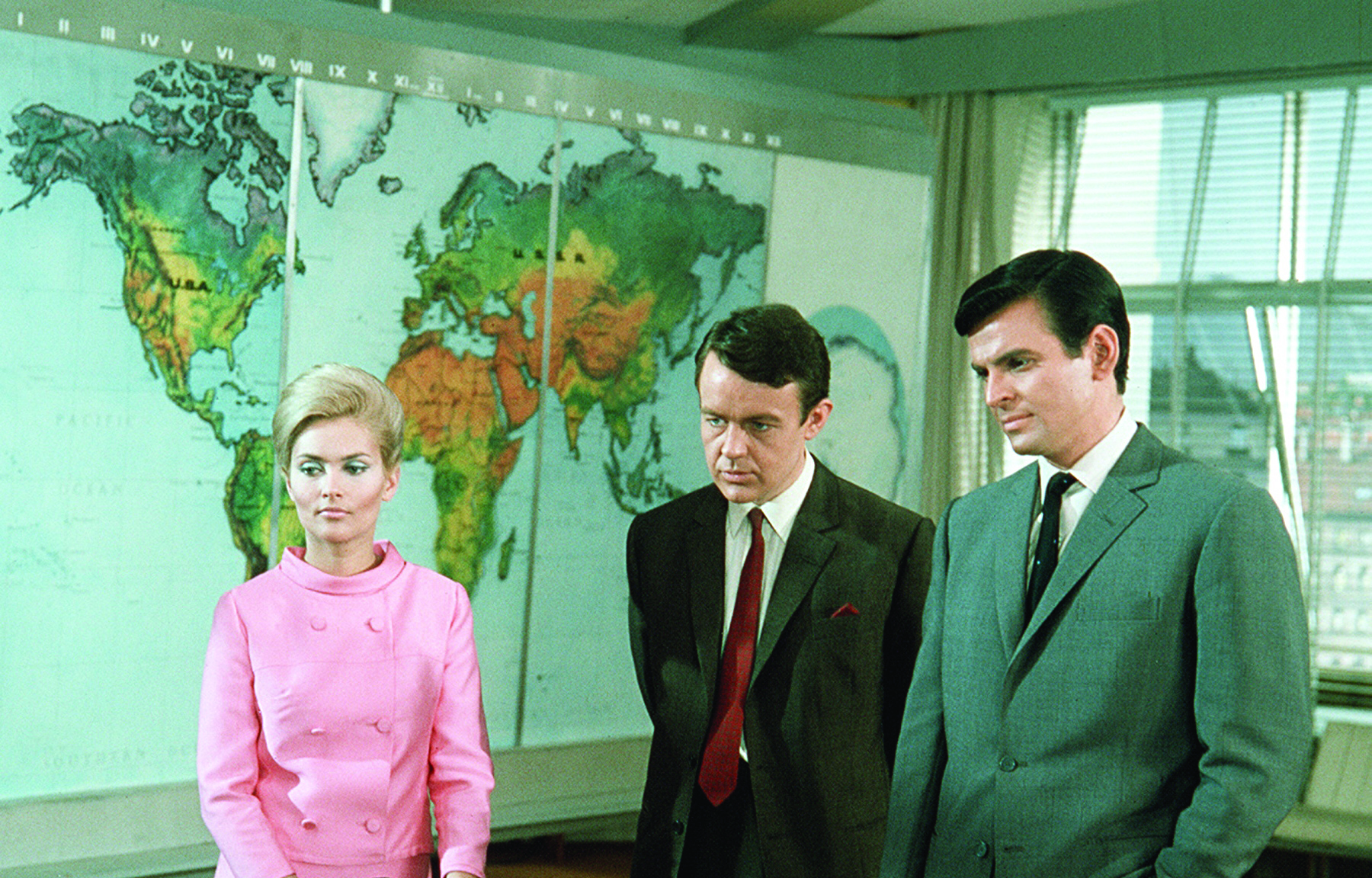 The episode on the set is The Invisible Man, only not that invisible man, he was a familiar face (and voice), that's right, our old friend Peter Wyngarde, in his former role as a guest artiste, a baddie in this case. He and his henchman, a top surgeon and his aide respectively, have worked out a method of placing a two-way radio into their victims' ears, which also acts as a vibrator - steady, it just means they can torture them by giving the recipients a piercing headache. Damon heads off from the Champions' Geneva base (unsurprisingly, the programme never went to Switzerland, though the big fountain is in the titles) to London to stop Wyngarde torturing a bank owner into giving up his gold bullion reserves, but his pals must intervene when he is captured in a neat thriller.

Strange Report was next, not a supernatural serial around ghost hunters or the like, but a 1969 show revolving around the investigations of retired criminologist Adam Strange (Anthony Quayle sounding like, but not looking like, Cary Grant). This was another "two blokes and a woman" set-up, as he was assisted by Kaz Garas (as Ham, a researcher) to take care of the punch-up situations and former Doctor Who companion Anneke Wills as the female representative Evelyn, Strange's neighbour (!), creating a solid team to deal with the cases Scotland Yard were reluctant to take (though they were called in to help on occasion). In its short run (for an ITC season) it became well-liked for tackling social issues other adventure series were, like Scotland Yard, reluctant to take on.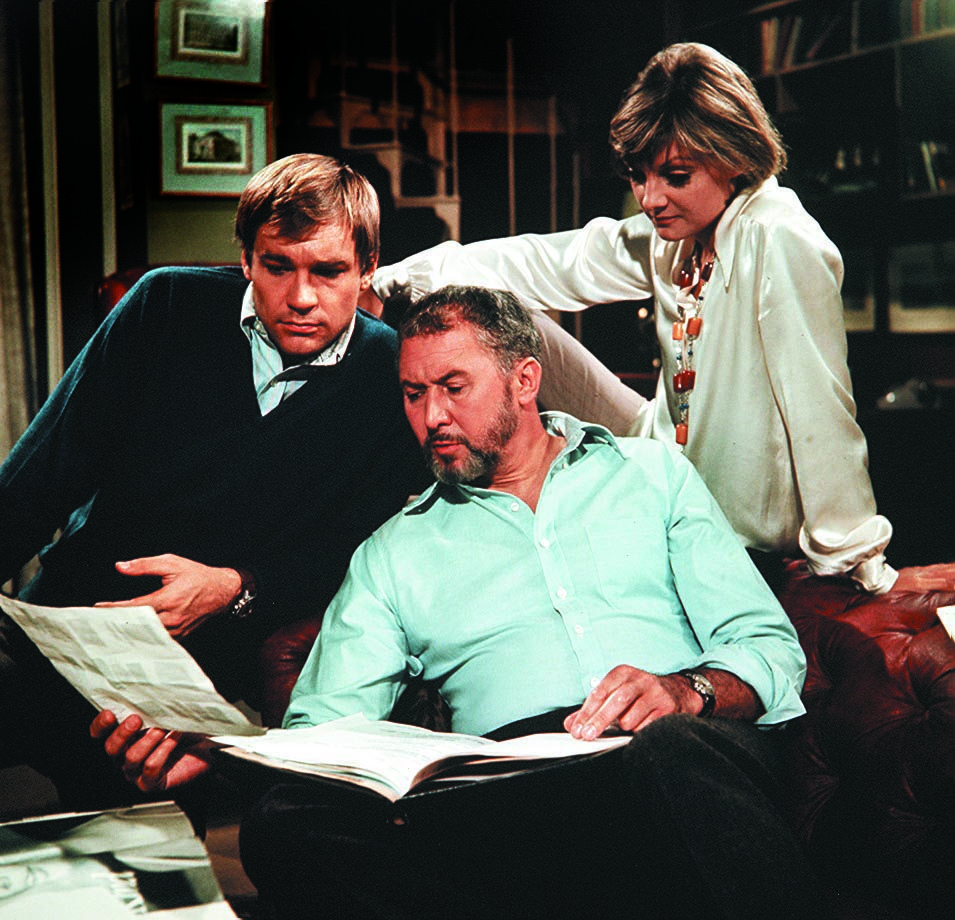 The episode featured is Whose Pretty Girl are You?, which starts behind the scenes at a beauty contest (to assure interest from the dads watching) where Sally Geeson with an American accent is one of the contestants and after causing trouble for appearing under an assumed name, is promptly kidnapped. Not wishing to go to the police to stave off adverse publicity, her rich father calls in Strange, who quickly ascertains, as you probably will, that Sal hasn't been abducted, she's staged it all with the help of 1970s TV stars Ian Ogilvy (the cad) and Richard O'Sullivan (the flunky). There were some nice bits here, such as the scene at Speaker's Corner where Ham directs Strange through his speech, and you could see why many were dismayed the show's potential went unfulfilled.

If The Saint was not the most successful ITC programme, it must have been pretty close, lasting from 1962-9 and only ending when its star Roger Moore wished to move on to pastures new, which included the aforementioned The Persuaders and of course, his role as the third official James Bond. This series was based around the multitude of stories written about the Simon Templar character by American-Asian author Leslie Charteris, best described as a loveable rogue (Robin Hood is often invoked when describing his style), and a series of B-movies had already been made a couple of decades before, starring George Sanders. But the reason the TV version was such a hit could be put down to one name: Moore's, as he inhabited the role with his irresistible charm.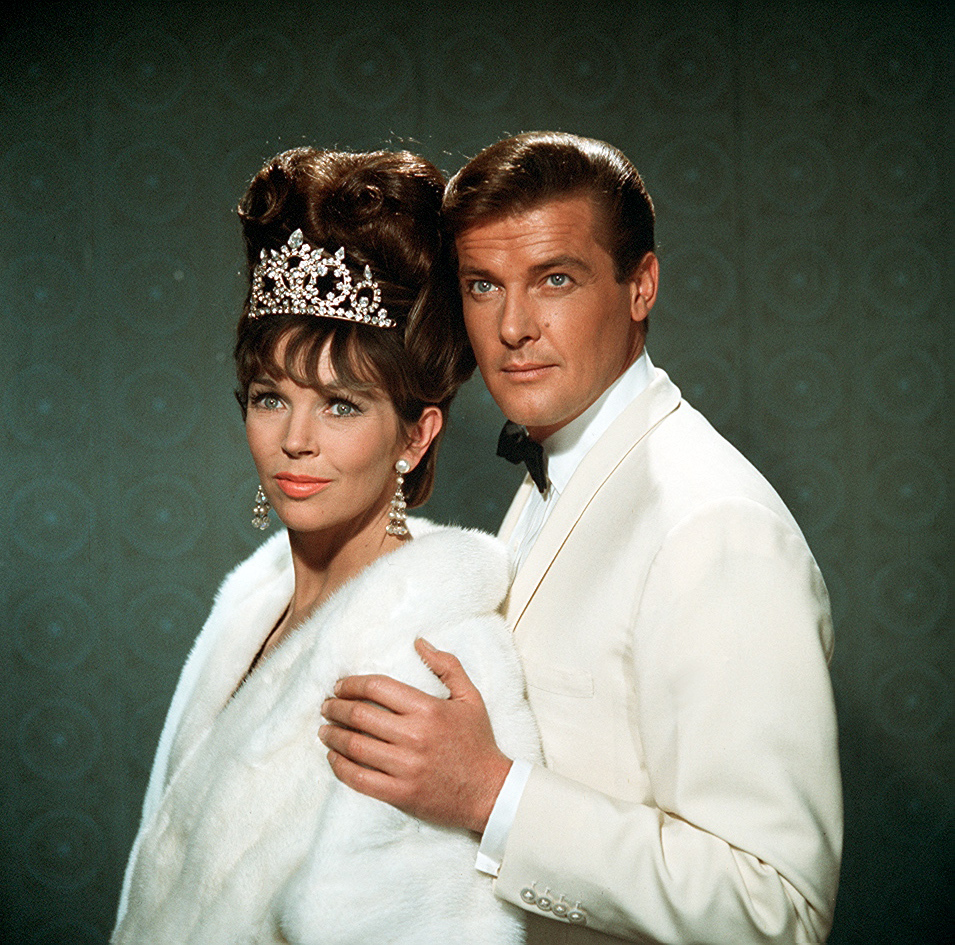 The episode chosen for the sixth in the set was The Queen's Ransom from 1967, significant because it was the first of the colour episodes after a few years in black and white (it was also not based on a Charteris original as the others previous had been). The plot had Templar (whose halo appeared at the beginning of every instalment) helping out George Pastell, that Cypriot actor who showed up in a host of ethnic parts, often, as here, as Middle Eastern, a king trying to win back his old country which ousted him a while back. To do so, Simon teams up with his ex-model queen, Dawn Addams, who enjoys a terrific rapport with Moore reminiscent of It Happened One Night or The 39 Steps as they travel across Europe with the gems to fund the coup, bad guys dogging their every move.

Seventh was one of ITC's most recognisable stars in the series that made him an international name actor: Patrick McGoohan. The lead role was John Drake and the programme was Danger Man, actually two series with the same title as this had begun in 1960 for a couple of years, then resumed in 1964 as an even more popular spy series. Drake worked for the mysterious MI9, an espionage department which would place him, often undercover, in various situations as a fixer, and McGoohan revelled in the part, calling the shots on what he believed was acceptable for the character since he was such an identifiable element: so no womanising as James Bond would do, and no killing either, another snub to the Bond formula.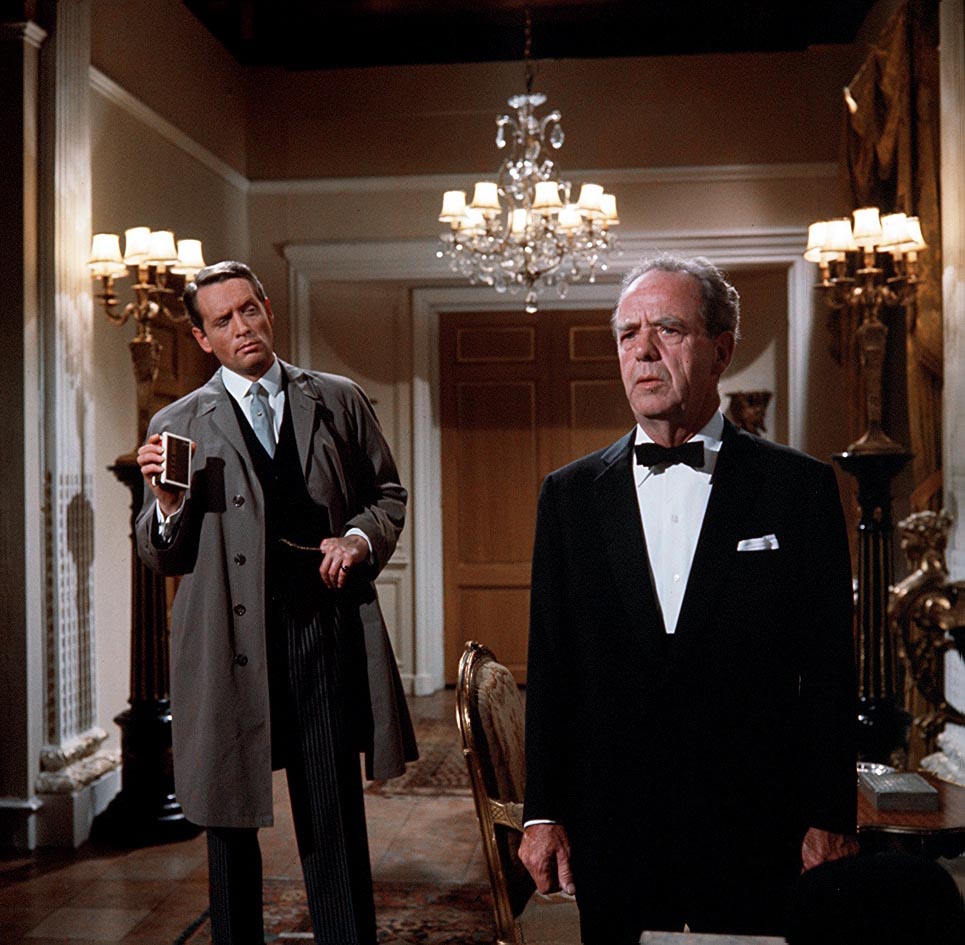 This episode hails from the '64 series of the revival (or continuation, if you prefer), and is called No Marks for Servility, placing Drake as a butler in the service of a corrupt financier (Howard Marion Crawford) to gather evidence against him (using CCTV!) and his suspected murderous ways. This was given added flavour by the villain's trophy wife (Suzan Farmer) who is desperately lonely and whose problems Drake manages to solve by the end of the story, his gallant nature an aspect of the hero that was so engaging, especially as he never took advantage of it. Also present were Mervyn Johns as the businessman Crawford attempts to extort, and Francesca Annis as the daughter the baddie kidnaps to force his hand. McGoohan was such a singular performer this still enthrals now.

But the series that has guaranteed his name lives on was not Danger Man, it was what he did next, the almost unclassifiable science fiction series The Prisoner. This was McGoohan's brainchild after tiring of playing Drake, and he devised something he hoped would chime with the anti-establishment spirit of 1967, which it assuredly did, though that did not make it any less strange for the nation to be tuning it to watch at teatime. It became a sensation, its enigmas and conundrums dangled like carrots before a baffled audience who were not used to the concept of a show that refused to answer every mystery it posed, though ultimately that was down to the storyline of a spy trapped in a picturesque village by unknown powers becoming too unwieldy to solve.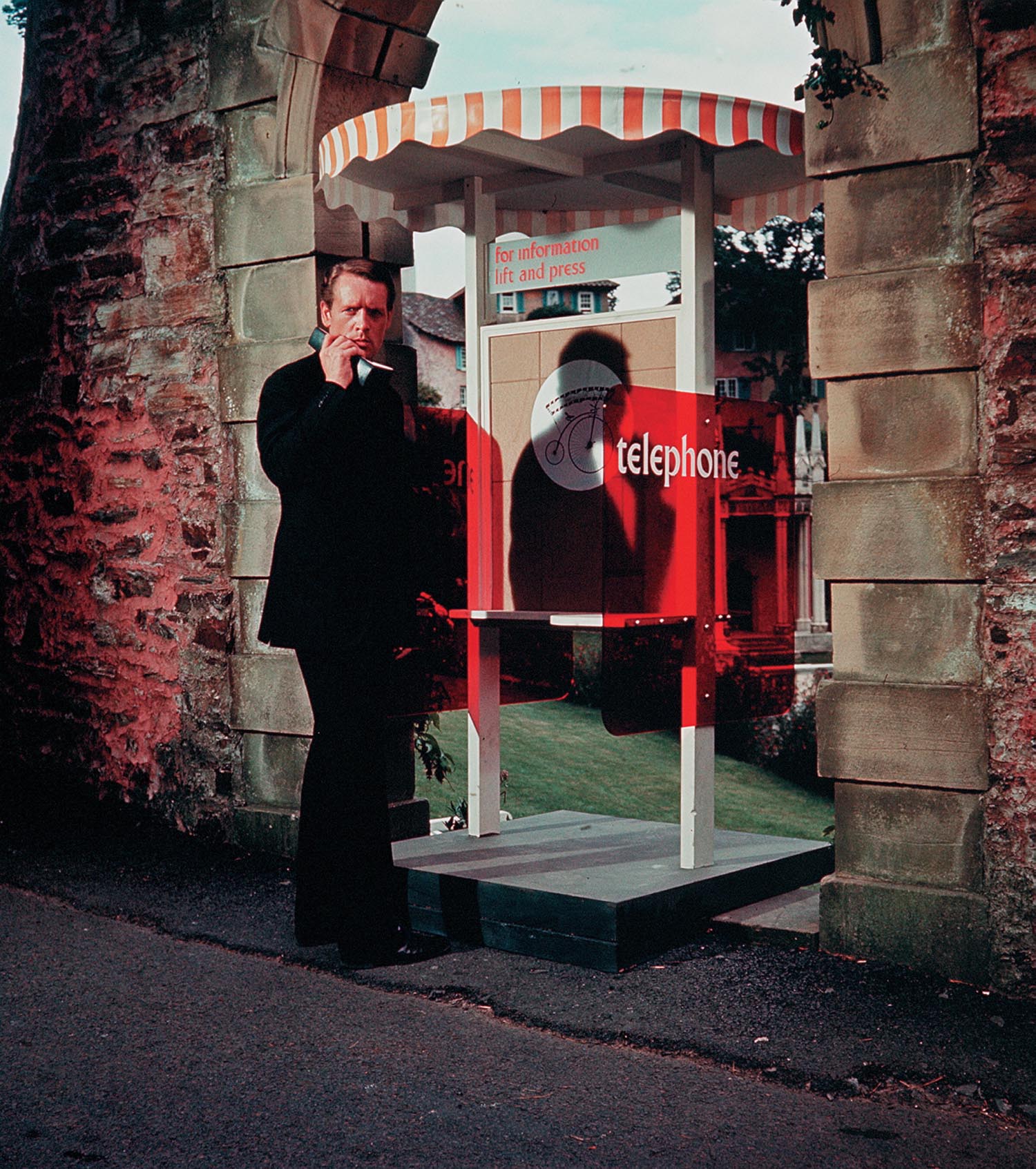 It was the opening instalment included in the set, named Arrival, where the unnamed agent (McGoohan) is seen as in almost every episode furiously handing in his resignation, returning home to pack, then gassed and waking up in The Village (actually Portmeirion in Wales) from which there is no apparent escape, though this does not prevent him trying. He is given a place to live, a new name - Number 6 - and is subjected to questions he has no intention of answering about his reasons for giving up by Number 2 (a succession of actors for each episode). This scene-setter is one of the most memorable of the sixties, McGoohan's unwillingness to bend to convention brought out in his most famous character, and the whole look of the production remaining as indelible in its quirks as ever.

Ninth up is one of the most popular police series of the sixties, 1964's Gideon's Way which went one better than the phenomenally successful Dixon of Dock Green and Z-Cars on the BBC by being shot on film and getting out of the studio as much as possible to go on location, mostly around London. Not even the subsequent ITC efforts were as keen to eschew the studio as this, and it really helped as there was a sense of immediacy about proceedings, more grit than its rivals, though like most here it only lasted for a year. John Gregson was the titular Inspector Gideon, and he would alternate between scenes of his home life with the family and those where he chased down the ne'erdowells to keep the capital's streets safe, all the more authentic for featuring the streets themselves.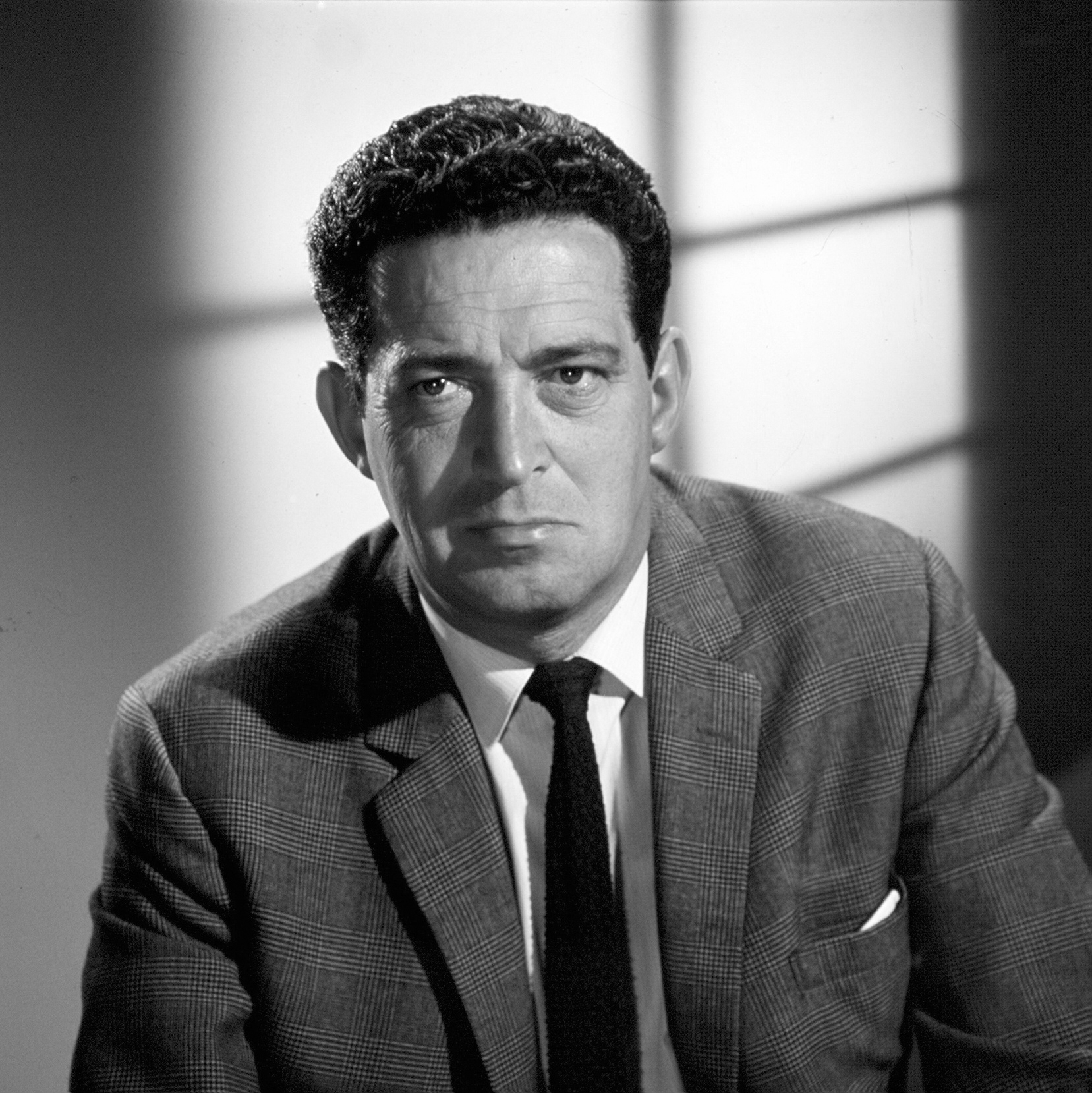 The episode is called The Tin God, one of the better-recalled ones thanks to the star turn of Derren Nesbit as the antagonist, a charming psychopath who has escaped from Strangeways Prison with his accomplice in tow. You can see why this one was chosen when you know said accomplice was played by an actor of even bigger star calibre: John Hurt, before he made it big in the seventies, though it is strictly a supporting role as Nesbit hogged the limelight, by now a past master at screen villainy. He means to track down his wife and two kids to exact vengeance on her for putting him away, possibly at the end of his pistol, and though the black and white photography may put some off, this example was highly fast-paced and tense, with a few tweaks it could pass for modern.

Tenth was a show whose theme tune appears to have outlasted it, for Man in a Suitcase sported a catchy Ron Grainer instrumental that was reused over the credits to peak nineties Chris Evans showcase chat show TFI Friday. Nevertheless, thanks to interest in its Method acting star Richard Bradford, there remains a cult around it when the prematurely grey leading man was such a curious fit for one of the ITC productions, more an ageing James Dean than one of their more conventional tough guys. Here he played McGill, the no-first name protagonist who used to be an intelligence man but thanks to a frame-up is forced to make a living as a mercenary in Europe, unable to return to his native United States. This was very much a paranoid Cold War piece and a hit at the time.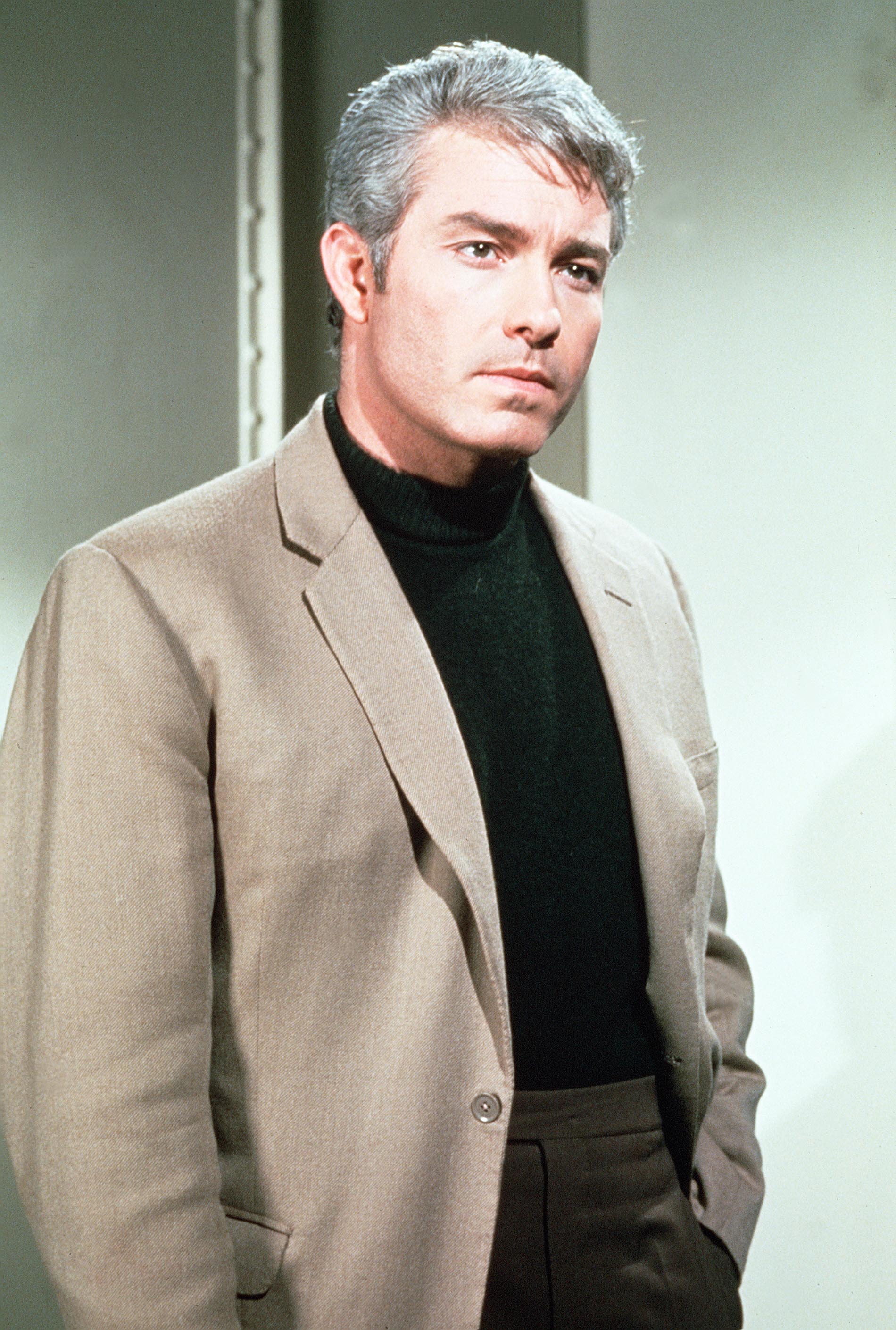 In fact, it was a hastily assembled replacement for the series of Danger Man that was never made when McGoohan bowed out to concentrate on The Prisoner, and in the episode here you can imagine him slotting into the plot with ease. Bradford was not interested in fitting in, and as McGill travels to East Berlin to track the brother of a defector, he gets embroiled in an espionage scheme even as he tries to rekindle the relationship with old flame Jacqueline Pearce (best known for Blake's 7). What he learns is that she is working for the Communists, and as things fall apart he is forced to make an escape bid in an act of self-preservation; as this was renowned as possible the most violent of the ITC stable, it's no surprise he does so under a hail of bullets. Stagy, but Bradford intrigued.

Going back to the previous decade is The Adventures of Robin Hood, a television behemoth (well over a hundred episodes) that enthralled fifties kids for five years from 1955-60. It had rivals, Davy Crockett and Long John Silver loomed large in the family entertainment landscape, but for many this has endured far longer as perhaps the definitive Robin Hood series, patterned after the Errol Flynn classic movie of the thirties. Eighties kids had Robin of Sherwood, but even that couldn't hold a candle to Richard Greene in the hero role, as he was one of those actors who became utterly identified with one hit, so much so that his career petered out over the sixties until he retired to breed horses in Ireland. Whether he did so carrying a bow and arrow goes unrecorded.

Served up here was The King's Boots, a cautionary tale of aggressive capitalism and a free market unfettered by rules and regulations - no surprises the series was devised by left-leaning writers who had been blacklisted in Hollywood and forced to seek other work in Britain. Here the Sheriff of Nottingham (Alan Wheatley) is having trouble finding comfortable footwear until he happens upon a village whose forte is that very thing, but his city bootmakers are infuriated and start a campaign of intimidation to, er, boot them from the scene. Robin steps in, and in a manner suggesting the series was looking out for the little girls in the audience, trains the women (including Joan Sims) to use staffs against the bullies for a big showdown at the finale where order is comfortingly restored.

Next is a show that wasn't a hit, just for a change, but has engendered some curiosity about it since its debut in 1971, since it had a major movie star attempting to make a transition to television as the lead. She was Shirley MacLaine, and the show was Shirley's World, a classic case of a big celebrity deciding she wanted a project, and the people she went to for it scrabbling around for something appropriate to her talents. It came about as she wished financing for a couple of pet projects to show off her dramatic chops, and Lord Lew Grade came to the rescue, though the movies were not exactly runaway successes either. Therefore among those aficionados as much interested in flops as they are hits, maybe more so, this has become the subject of some fascination.

MacLaine made no secret of the fact she hated working on this, and indeed the rest of the production made no secret of not enjoying her company either, so what is it doing on an action box set? Wasn't it a fluffy comedy (albeit without a laugh track)? When you know the title of this instalment was The Rally, you'll understand, though frustratingly Shirl didn't get behind the wheel at this Welsh race, she was navigator and co-star John Gregson was the driver of the Ford Escort. This was obviously a try at recapturing the magic of his classic film Genevieve, but with more oomph in the driving sequences, as he had a rival who rubbed our heroine up the wrong way by his male chauvinist piggery (because it was the seventies). Do you know - this wasn't that bad, it was brisk.

Returning to the fifties, and next was H.G. Wells' The Invisible Man from 1958 which naturally had nothing to do with Wells at all, aside from lifting the invisibility angle for the protagonist. He was not Griffin, but Peter Brady, a scientist who accidentally gets mixed up with one of his experiments and vanishes from sight, except for those scenes where he would smoke a cigarette, take a drink, pick stuff up, sit down on comfy chairs or open doors, in which case there would be evidence of his corporeal self. The special effects were the main selling point, perhaps not far removed from the James Whale classic movie of the thirties, but then again not that far from the seventies series from America with David McCallum, the principles were the same - that was a spy show too.

It's the opening entry in The Invisible Man we see on the set, preparing the scene as Brady undergoes his life-changing experience, then finds himself on the run as the authorities believe he could be a danger, both to the public and to them. It had to be said, though this series presented the titular lead as the hero, and not the maniac of Wells' novel, he didn't do himself any favours in this debut as he hunted down the man who sold him out to his bosses to the point of nearly murdering him, apparently so we could get a "beaten up by The Invisible Man" sequence, which is both amusing and frankly detrimental to Brady's hero status. This moved along at a fair clip, and acknowledging the effects as the star, the bandaged performer and voice artist went uncredited.

Picture this: a series of adventures revolving around a roguish antiques dealer who gets into all sorts of scrapes in search of big deals that bring him into contact with a gallery of criminals - no, it's not the Ian McShane-a-thon Lovejoy, it was 1966's The Baron, a concept both programmes shared. Terry Nation was the man on script editing duties, based on the John Creasey stories, and Steve Forrest was, as with many an ITC project seeking appeal in the lucrative United States market, an American star imported to lead the production, with Sue Lloyd as his glamorous assistant in many episodes. It's often referred to as a knock-off of The Saint, with a similar jet-setting lifestyle for its hero, though perhaps the antiques angle bogged it down in specifics a shade too far.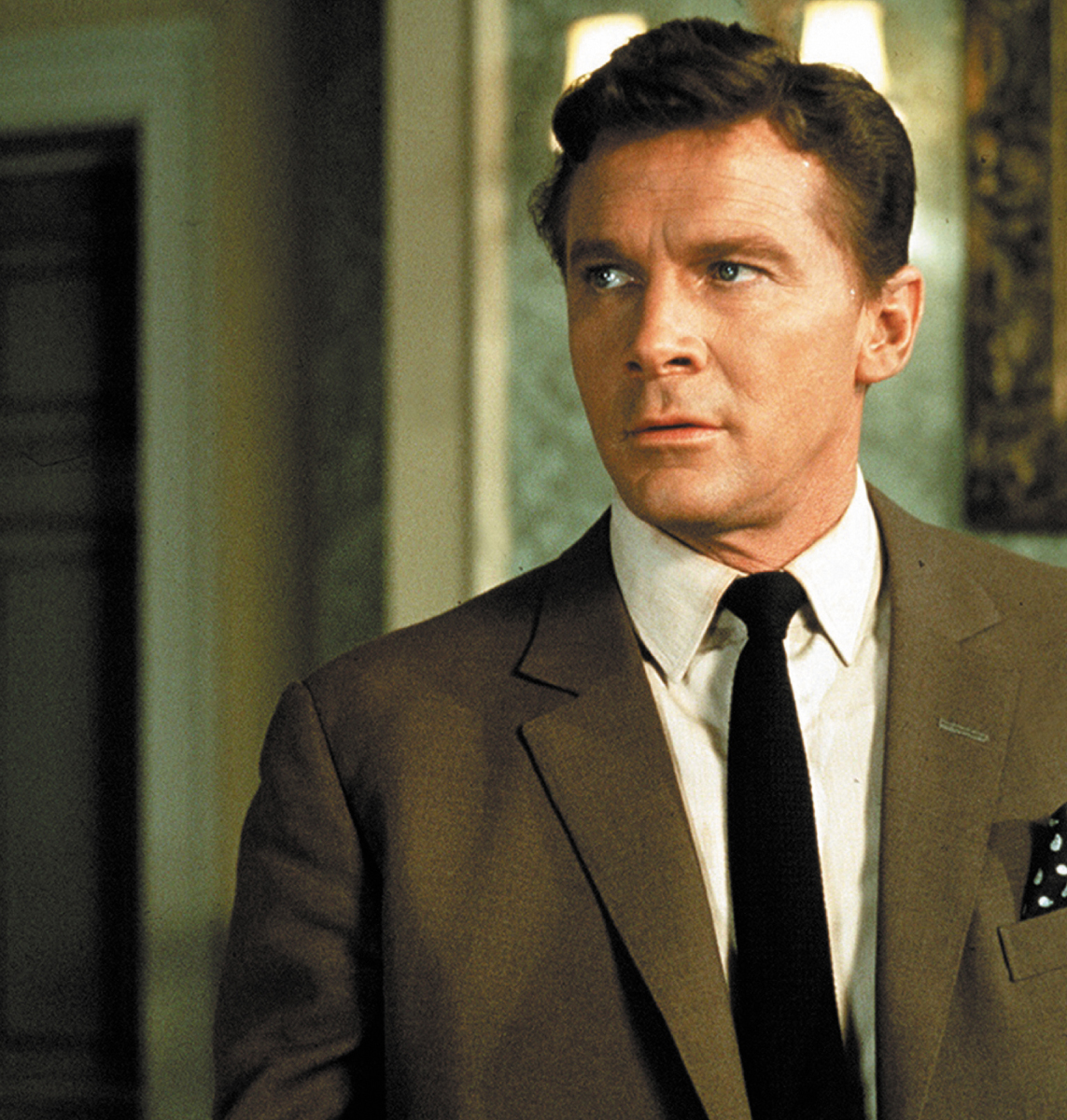 Certainly, The Baron was nowhere near the success the Roger Moore vehicle had been across the Pond, but there are those who have fond memories of it thanks to the usual ITC polished professionalism. This instalment is called Something for a Rainy Day, referring to the stash of gold valuables ex-fraudster Michael Gwynn has stashed away for his release from prison: his daughter Ann Lynn (a surprisingly common presence in cult properties of the era) wants him to deal with entrepreneur Lois Maxwell (Miss Moneypenny herself), but baddies Patrick Allen and Derek Newark kidnap the daughter for a ransom. Fairly basic stuff, then, but amused cast interplay lifted it above the norm (and those muddy fields). This was where the familiar "Jag over the cliff" clip hailed from.

Well, those cars were expensive. Someone whose Jaguar never went over a cliff was Simon Templar in his regeneration into Ian Ogilvy for 1978's Return of the Saint. Roger Moore was a lot to live up to, and this series did not linger in the memory as far as many other ITC works, though it did have a following among those who felt Ogilvy was a worthy successor, mostly those who had little or no experience with Moore. It was difficult to argue the whole fifty minutes would be overshadowed by its titles sequence, which saw Charteris' stick figure icon for his creation getting up to all sorts of adventures - driving fast, biffing baddies, romancing beautiful ladies, jumping off a moving truck, etc. - accompanied by a pounding disco and saxophone theme tune you could sing the name to.

After that, anything would be a letdown, and there's a reason this didn't last more than one year as from the episode included in the set indicates, the ITC formula was adhered to but came across as somewhat past it by the late seventies, and indeed this was the last of the major action and adventure series to emerge from the company. Here Simon joins up with Israeli intelligence to apprehend a Black September terrorist (Garrick Hagon) who has fled the organisation, which was not as much fun as the sixties Saint getting up to light espionage for fictional countries. Ogilvy's leading lady of the week was Prunella Gee, who has her arse checked out by Templar (and the viewer) in one scene only for her tale of woe to put him off any seduction. He was not miscast, it was just glum.

Another ITC thriller that had a memorable theme tune was The Zoo Gang, and that's next. Or it would be memorable if anyone remembered it, it was kind of difficult to hum despite being written and performed by Paul McCartney (with Linda) and took some vague African motif, Paul apparently under the impression that the programme was about an actual zoo (maybe he was simply given the title). Actually, the quartet in question were a group of anti-Nazi seekers after justice: leader John Mills (elephant), token lady Lilli Palmer (leopard), undercover man Brian Keith (fox) and mechanic Barry Morse (tiger). They were brought together in the south of France to track these evildoers who had escaped justice, and hand them over to the proper authorities for punishment.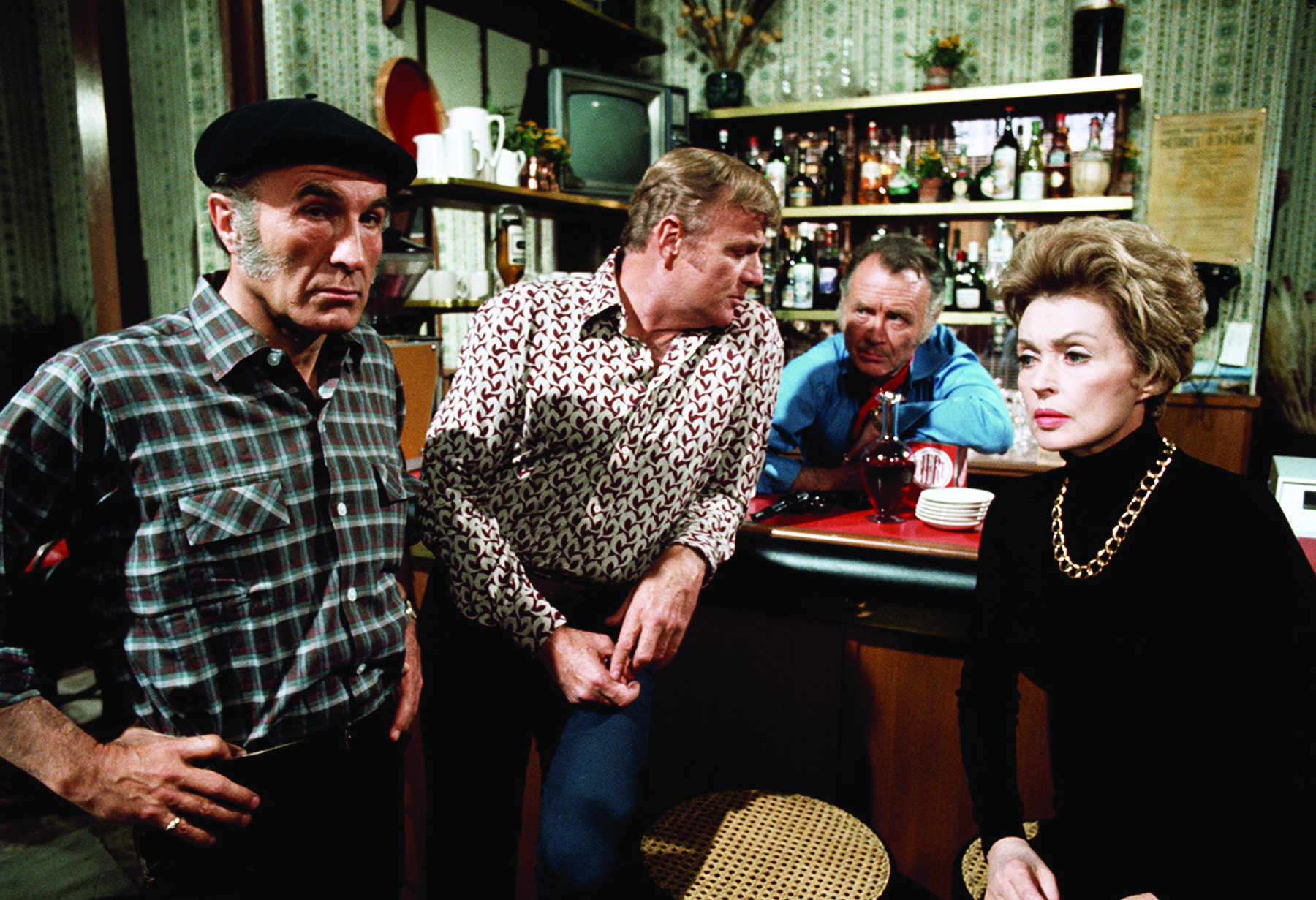 They were vigilantes in effect, and in the first episode, the one included here (Revenge: Post-Dated), they were brought together after one ex-Nazi (Walter Gotell) is revealed as a thief of valuable paintings by the Old Masters. This was buoyed by use of actual locations around Nice, instead of the previous ITC trick of using stock footage of places around the globe for their characters to pretend to be in when the cast never left the studio. What made it rather grim was these four sympathetic, wily crusaders were going to murder Gotell at the end of the story, that was the plan, which no matter how charming the actors was pretty grim, so it's no surprise events did not turn out the way you might expect, though as usual in this short, six-episode series, they got their man.

To round off the collection, we return to Danger Man, or rather his first incarnation as the series that made Patrick McGoohan's name had two versions, the later, mid-sixties hour-long show, and the first, half hour one. This episode was the opener, View from the Villa, which introduced John Drake and set out his distinctive modus operandi: select the job, charm the participants by working undercover in some capacity, get into a fistfight but never a gunfight, and leave the ladies well alone (McGoohan insisted his characters never had love interests). This was notable for other reasons: the guest star was Hammer favourite Barbara Shelley, playing a fashion designer in Italy who knows more than she lets on about a missing woman, and the location passing for Italy was Portmeirion in Wales, where Number 6 would end up as The Prisoner.

That was that for a great Blu-ray box set of ITC samples, and as they had all been shot on film the restored elements look terrific, as if they were shot yesterday, fashions aside, and they sound just as good, classic theme tunes booming. They summed up a heyday of British action series whose appeal goes beyond nostalgia, as they were made with quality, fine casts and even a sense of humour. There are no extras on the discs, but they are packed with ITC goodness.

Click here to buy the set from the Network website.