You don't need me to tell you Monty Python's Flying Circus was one of the most influential comedy shows on television, and later, the movies. Starting in 1969, it took the cue from the Goons and Spike Milligan in particular to craft sketches most often described as "surreal", with non-sequiturs, bizarre situations, demented playing around with the accustomed format of broadcast television, and everything the younger audience found not only hilarious but tremendously exciting as well. There were forty-six episodes up to 1974, when it ended, but that final series was different from what had gone before: the weirdness continued, but one of the key talents, John Cleese, was missing, for he had decided the programme was growing stale and left to craft his own sitcom, Fawlty Towers. As a result, series four was considered a dud.

Was that unfair? It may well have been, for there were plenty of laughs to be had (Cleese retained a writer's credit for his contributions before he left), and the remaining team were attempting something different, maybe not completely, but it refreshed the style. Reminiscent of Michael Palin and Terry Jones's Ripping Yarns at the other end of the decade, it took a theme for each episode, starting with The Golden Age of Ballooning, apparently that was what we were watching judging by the amount of times they put up the title sequence (the usual Terry Gilliam-animated, Souza-accompanied cartoon opening was absent). This took the Montgolfier Brothers in France and had them more worried about washing than their aviator plans, which were stolen by a Glaswegian gangster posing as the King, any King. Far from being stale, this was a promising opener.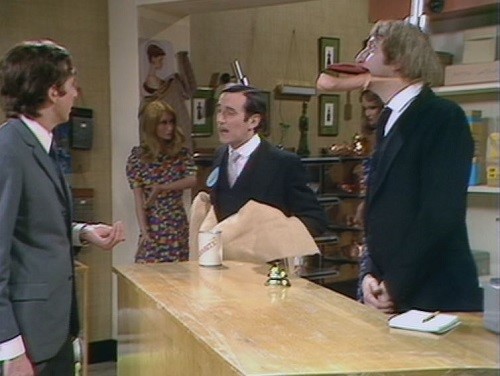 You might have thought with one member down The Pythons would be overstretched, especially in filling out the roles they were required to play - as ever, they took on multiple duties in each programme - but on the evidence of the second instalment they were managing very well. Certainly with Michael Ellis, as this was named, there was an almost hectic degree of character changes as Eric Idle played the man who visits a London department store to buy a pet ant: the fact that the sanest character in the story was also possibly out of his mind was part of the joke. But everyone he meets beats him for nuttiness, from the shop assistants who insist they were waiting for Ellis, then won't explain who he is, to the poetry reading he is directed to when he discovers his ant only has four legs and is therefore faulty. It was one of the weirdest half hours ever broadcast by the BBC.

Slightly more traditional, for a Monty Python instalment at any rate, was The Light Entertainment War, which started in loopy, digressive fashion unable to settle on a subject until the all-too-familiar Second World War spoof was alighted on. Recognising that this sending up of the conflict had become a much-overused concept, the armies on both sides here were accused of not taking it seriously, so this was more a parody of the parodies than it was making fun of the actual events 1939-45. As often, the team also took the opportunity to criticise the BBC programme planners, here depicted as out of touch and possibly insane, though their popular decision to broadcast stretches of motorway had an interestingly predictive quality when in the far-off future of the next century BBC4's documentary The Secret Life of the Motorway was one of their most-watched.

Fourth was the Pythons' version of Hamlet "by William Shakespeare" which starts with dramatic music and a speeding car, so you know this is approached with their customary irreverence. It turns out the Prince of Denmark wants to give up the life of a Shakespeare character and become a "private dick", so is seeing a psychiatrist to get his head straight, but the medical men he sees are possibly bogus, leading to the common Python switcheroo where nobody is quite what they seem. This was not quite as committed to spoofing the Bard as might appear, as there were digressions to the news magazine programme Nationwide (Eric Idle doing a creditable Michael Barratt voice) and the changing rooms of a professional boxing match where the loser's head has come off. This was worth it for the indelible image of football presenter Jimmy Hill dressed as Queen Victoria.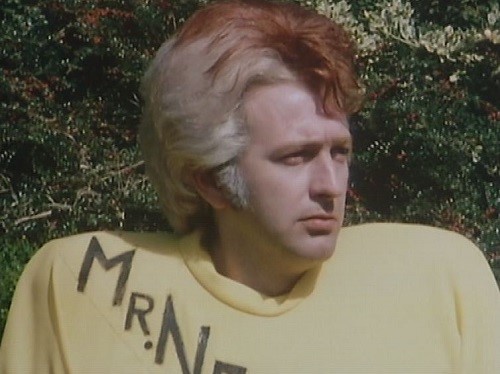 The penultimate episode was more of a narrative in that it took on the search for Mr Neutron (Graham Chapman), the most powerful man in the galaxy, who could destroy whole planets with a flick of his wrist and so on, but has somehow ended up living in a suburb of London, doing the gardening, papering his front room, chatting with his neighbours over tea and generally becoming severely domesticated. This doesn't stop F.E.A.R., a department of the United States military, from blowing up all and sundry in their search for him, including a ludicrous item of adventure where Eric Idle is sent to the Yukon to track the only agent who can stop Mr Neutron, though he has had a drastic alteration in lifestyle himself. Again, close to a Ripping Yarn, perhaps this was most distinctive for actually featuring the opening titles at the beginning for a change.

The last ever episode was broadcast on the 5th of December 1974, a sixth episode where previous series had featured thirteen: that was all the team felt they had the enthusiasm for. When the surviving Pythons were asked to choose their favourite episodes for broadcast as part of their anniversary decades later, Terry Gilliam picked this. It was true to say it was not the best of them, it wasn't even the best of the final series, but there were enough laughs to indicate the old magic was present. Dubbed A Party Political Broadcast on Behalf of the Liberal Party, it featured then-in the headlines politician Jeremy Thorpe as a running gag, though is probably best recalled for the Most Awful Family in Britain opener, while Douglas Adams was credited, presumably as the writer of the cricket sketch. The whole shebang concluded with a Python trademark: the spoof news report.

But Monty Python was not necessarily a spent force, as Cleese re-joined them to create their second feature film, Monty Python and the Holy Grail, which proved a big success and re-energised the team, leading them onto fresh projects both together and in various combinations, even solo in some cases. Monty Python's Life of Brian was one of the most controversial films of the seventies, but again a success, while the comedy albums and books continued, all the way up to their tour as recorded in the movie Monty Python Live at the Hollywood Bowl. But by this stage, there was a sense they were trading on former glories, and they settled on making one final film, though not everyone, even in the troupe itself, was content with the results as their style coarsened as never before for a cinematic outing strictly for the grown-ups (or perhaps the students).

Although Monty Python's The Meaning of Life won the Jury Prize at the 1983 Cannes Film Festival, it's not the most highly thought of among the team's efforts, though naturally anything connected with them is going to have its fans. It certainly enjoyed some imagery that had never been seen before and would never be seen again as they returned to the sketch format that had served them so well in their television enterprises, this time in an attempt to get to the heart of the philosophical question that everyone ponders at least once during their existence: why am I here? What's the point of it all? Are we here to serve a higher purpose, or simply our fellow man or woman? In their way, the Pythons tackled this, the ultimate poser that comes to settle on the mind the closer to death we become - but was that suitable subject for comedy?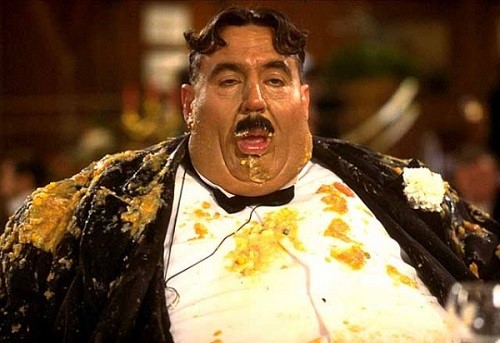 If this final fling proved anything, it was that anything can be made into comedy, but whether you could make it funny was a different proposition. The Meaning of Life may have been warmly welcomed by the diehard fans who had made Monty Python and the Holy Grail and Monty Python's Life of Brian the hits they were and international talking points, especially in the case of the latter, yet there was a sense that they had nowhere left to go after that, and the strain to conjure up even more taboo and boundary-breaking material was showing. The targets were matters such as religion, war, class, but more than that a dissatisfaction with humanity and our propensity to turn to conflict, be that personal or global, in place of actually making the best of life and creating one of the most amenable environments in the universe if we would just stop being so aggressive.

The fact that the tone was extremely sceptical revealed where the Pythons believed that hope for the future lay, and time and again the sketches would be short-tempered and impatient with people and all their flaws. The Mr Creosote sequence was the one everyone recalled, as Terry Jones donned an enormous fat suit to attend a swanky restaurant where he proceeded to stuff his face, vomit copiously, and eventually explode with one wafer thin mint too many, and there was an embrace of what the makeup effects technology could achieve, mixed with Terry Gilliam's still-accomplished animations. Eric Idle provided the songs, one of which, The Galaxy Song, was among the best he ever composed, but as John Cleese observed, "The whole Meaning of Life thing was a cheap, last-minute ragbag of unconnected sketches, if you want the truth", and if it did not look that cheap, it did lack a cohesion that even those final TV episodes featured.

So it was that Monty Python came to an end, with Michael Palin in a dress reading out the meaning of life from a golden envelope, which turned out to be stuff like reading a good book, getting a walk in, and simply getting along with those you share the planet with. It was amusing in its banality, but the fact that harmony was banal was the big joke, it should be the goal but we've grown too cynical to believe in it other than as a punchline to a sketch movie. The Pythons would combine forces on other projects, but never all together, and when Graham Chapman passed away in 1989 it would be impossible for them to ever get the gang back together again, though the last thing the surviving five (and, of course, Carol Cleveland) did was a 2014 series of sold-out stage shows where they revisited their greatest hits that not only went down very well comedically, but proved unexpectedly moving for those fans. All good things must come to an end, and perhaps those shows were a better send-off than The Meaning of Life. But don't let anyone tell you their last television series was a waste of time - it certainly wasn't.