First time writer/director Sydney Freeland made quite a splash at the 2014 Sundance Film Festival with her Drunktown's Finest feature. She represents not only one of the few woman directors but a Native American (she is Navajo on her mom's side) director as well. She took a few minutes from her busy Sundance festival schedule to answer a few questions.

Q: How is it challenging to be a Native American and female film director?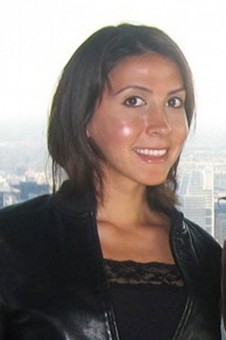 A: It's interesting. It's like I'm a multi hyphenated minority. I'm a minority of a minority. You can just keep going on and on. That's what's great about film and the labs at the Sundance Institute. They really put the focus on story. Story above all else. That's where I have been given an opportunity, not just because of who I am. At the end of the day, it's about getting the job done. We have a job to do, let's do it.


Q: What is your favorite film with a Native American theme or character?

Sterlin Harjo has a short film called Goodnight Irene. He also has directed several features – Barking Water and Four Sheets to the Wind. For some reason what pops in my mind is the short film of his. It's a film that really affected me in a way that very few native films have.

Q: How did Robert Redford get involved in your project?

I was fortunate enough to go though the labs – the Native lab in 2009, the screenwriter lab, the director's lab, the producer's summit and the composer's lab and at the director's lab, they bring you up to the Sundance resort to workshop your script, where they shoot four scenes from your film. Redford had read the script and we had a lunch and we just talked about it. It was really great because he is so familiar with the reservation and the people and places. It was a little surreal too because it was Robert Redford and we were talking about these small towns and communities on the reservation that nobody would know. And from there he just responded to the story and its characters, then he approached my producer and I afterward and said that he wanted to executive produce the film. I'm very grateful for that.

Q: What were your biggest positive and negative aspects of the film and what did you learn from each?

I'm going to answer the negative first because it affects the positive. If you want to call it a negative aspect it was our shoot schedule. We had a very fast shoot schedule. Obviously it wasn't ideal but I had an opportunity to shoot the film. We could have waited longer to get more funding but no we had to do this now. We had 15 days to shoot the film which is really fast. I had a discussion with producer Kim Pierce, and our location manager Chi Ho, we had to do it there was no turning back for the film. It was a less than ideal shoot schedule. That formed the positive aspect of the film experience. I enjoy the pressure situation and being in those situations when you succeed there is not a greater feeling and obviously when you fail there is no worse feeling but you don't know until you're in those situations and I feel like that's when you really get to know people is under pressure, under those situations. I feel like I got to meet some really amazing people both in our cast and our crew. It was like we were all in the trenches together and it was a bonding experience.